Who doesn't enjoy a few blissful hours of free mobile board games? These games will take you back in time, where you enjoyed moving pieces on board with your family and friends. How about playing social eSports on the go? ONMO's best board game apps offer you just that, minus any need for downloading.
Some of these games test your analytical skills like no other mobile app. It's that simple! Explore a myriad board game apps to play with friends, family, or yourself for free. Try ONMO today.
We have gathered together some of the best board games just for you.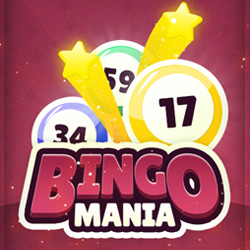 Bingo Mania
Bingo Mania is a completely free game designed to give players a classic bingo experience. Tap on the cards when your number is called and BINGO!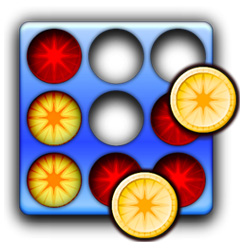 Four in Line
This is one of the classic digital board games. Challenge players to find four pieces in a row, vertically, horizontally, or diagonally before your opponent does.
Ready to test your skills at Board Games?
ONMO Platform Features
ONMO comes with exciting features, a few of which are described below
Moments – Moments are mini-game challenges built on top of existing mobile puzzle games. These challenges last for 1-3 minutes serving a single objective; pushing your position up the leaderboard. You can choose to play mobile puzzle games solo or challenge another player's score or time.
Battles – ONMO battles are game sessions where players challenge friends or random opponents to compete on a specific moment. Participants pay for their entry in the battle either with virtual coins or local currency, and winners take home the prize.
Tournaments – Like any tournament, ONMO's tournaments are built around multiplayer challenges. However, only the top 3 players get the winner's trophy. Entry fees are applicable, just like in ONMO Battles. A single player can re-enter a tournament multiple times to try and win.
Solo Challenges – These puzzle game challenges are a group of moments called a Zone and usually have a single player. Each solo game costs the player ONMO coins to play. Once a moment is completed, the solo player wins a star. Post successful winning all stars within a Zone; a player can move to a new zone.
Leaderboard – A leaderboard keeps a tab of players ranking daily, weekly, and monthly. Can you beat your friend's score?
Your analytical skills will be tested at every level as you apply different logic to solve complex problems or navigate locations like Mazes
Enjoy endless running, ducking obstacles, and collecting coins for endless hours of fun with these endless runner games
Hyper casual games are fun, with simple rules, zero skills, and limited time. Enjoy a few minutes of unlimited fun game challenges
ONMO has revolutionized the mobile gaming spectrum with easy-to-play, web-based, short-format mobile puzzle games, offering players endless hours of fun and enjoyment. ONMO offers numerous gaming categories and games for players to enjoy endlessly, without worrying about downloading. Here, gamers can easily play and win ONMO Coins against friends and families without downloading. Find your choicest best mobile puzzle game on ONMO to play during your spare time for free.