Casual games are explicitly designed to amuse users of all ages. The casual category of games serves the sole purpose of providing unlimited fun in a limited time. These games have a short learning curve, with simple mechanics that make them easy to learn and play.
ONMO's hyper-casual mobile games are web-based. Hence, no downloading is required. They follow simple rules, have shorter sessions, and consume significantly less time to play and win. But, the fun you get from winning is immeasurable. Players must follow the instructions, complete and win each level to earn points and reach the advanced level.
We have gathered together some of the best hyper-casual games just for you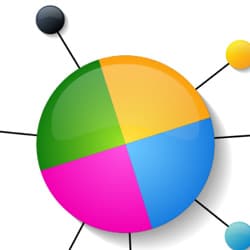 Color Pin
Now is the time to test your patience and precision skills with this highly engaging game of shooting colored pins, matching the color of the rotating ball.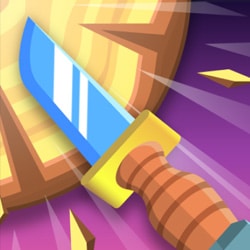 Knife Shot
How about some quick matches to test your reflexes? Knife shot is one of the best games in this category to test your aiming skills as you knife your targets one at a time.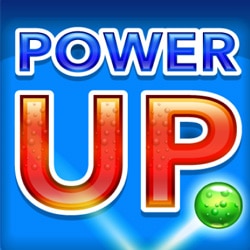 Power Up
You have to shoot them to save your world alone - can you do it? In this incredible, action-packed, immersive hyper-casual game, power up your arsenal with a diverse range of fighters to combat with and against formidable enemies.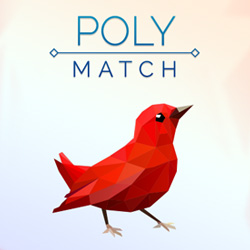 Poly Match
It's about time that you upgrade your mahjong skills! Poly Match will throw you into catacombs of puzzles, challenging your matching skills like never before.
Ready to test your skills at Casual Games?
ONMO Platform Features
ONMO comes with exciting features, a few of which are described below
Moments – Moments are mini-game challenges built on top of existing mobile puzzle games. These challenges last for 1-3 minutes serving a single objective; pushing your position up the leaderboard. You can choose to play mobile puzzle games solo or challenge another player's score or time.
Battles – ONMO battles are game sessions where players challenge friends or random opponents to compete on a specific moment. Participants pay for their entry in the battle either with virtual coins or local currency, and winners take home the prize.
Tournaments – Like any tournament, ONMO's tournaments are built around multiplayer challenges. However, only the top 3 players get the winner's trophy. Entry fees are applicable, just like in ONMO Battles. A single player can re-enter a tournament multiple times to try and win.
Solo Challenges – These puzzle game challenges are a group of moments called a Zone and usually have a single player. Each solo game costs the player ONMO coins to play. Once a moment is completed, the solo player wins a star. Post successful winning all stars within a Zone; a player can move to a new zone.
Leaderboard – A leaderboard keeps a tab of players ranking daily, weekly, and monthly. Can you beat your friend's score?
Your analytical skills will be tested at every level as you apply different logic to solve complex problems or navigate locations like Mazes
Enjoy endless running, ducking obstacles, and collecting coins for endless hours of fun with these endless runner games
Free mobile board games engage players condense tense hours into fast paced minutes, moving pieces on board logically to counter your opponent's moves
Smartphones have assumed the most dominant role in our lives, and mobile games are our sole besties. With this changing consumer behavior in mind, ONMO has created a mobile gaming space to keep users connected and entertained. ONMO has redefined the mobile gaming spectrum with easy-to-play, web-based, short-format casual games called Moments. Challenge others, play, and win against friends and family members. ONMO and its team of young enthusiasts and engineers have successfully blended streaming, social gaming, eSports, and AI into a unique mobile gaming offering. Here, you will always have something or the other to play with and enjoy a few hours of innocent amusement, with or without partners!

Check out ONMO's range of casual games and start gaming today!