Are you ready for an endless roller coaster run down the track? Endless runner games provide an engaging run down different tracks with myriad obstacles to challenge your speed. The games are relatively easy to learn, but challenging to master. Players have to duck, sprint, jump and cross various obstacles, which get more difficult as time passes. Your character will have to run faster and faster, as the game picks up pace, giving you a high adrenaline rush.
Playing with ONMO gives gamers the chance to earn money playing endless runner mobile games. You can enjoy a few minutes of ecstatic running on ONMO; without downloading an app to your iOS or Android phone.
We have gathered together some of the best runner games just for you.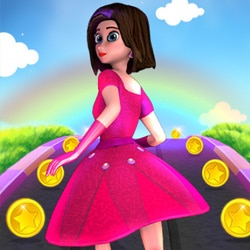 Princess Run
This is a challenging subway runner mobile game that makes players run, jump, and slide to unlock new outfits in each level.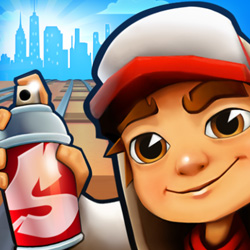 Subway Surfers
A subway runner game will test your agility as you outrun inspectors and dodge oncoming trains and other obstacles.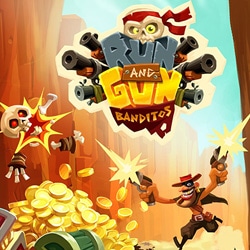 Run & Gun Banditos
In this endless runner game, players have to run non-stop, dodging obstacles while shooting enemies to survive and win the levels.
Ready to test your skills at Endless Runner Games?
ONMO Platform Features
ONMO comes with exciting features, a few of which are described below
Moments – Moments are mini-game challenges built on top of existing mobile puzzle games. These challenges last for 1-3 minutes serving a single objective; pushing your position up the leaderboard. You can choose to play mobile puzzle games solo or challenge another player's score or time.
Battles – ONMO battles are game sessions where players challenge friends or random opponents to compete on a specific moment. Participants pay for their entry in the battle either with virtual coins or local currency, and winners take home the prize.
Tournaments – Like any tournament, ONMO's tournaments are built around multiplayer challenges. However, only the top 3 players get the winner's trophy. Entry fees are applicable, just like in ONMO Battles. A single player can re-enter a tournament multiple times to try and win.
Solo Challenges – These puzzle game challenges are a group of moments called a Zone and usually have a single player. Each solo game costs the player ONMO coins to play. Once a moment is completed, the solo player wins a star. Post successful winning all stars within a Zone; a player can move to a new zone.
Leaderboard – A leaderboard keeps a tab of players ranking daily, weekly, and monthly. Can you beat your friend's score?
Your analytical skills will be tested at every level as you apply different logic to solve complex problems or navigate locations like Mazes
Hyper casual games are fun, with simple rules, zero skills, and limited time. Enjoy a few minutes of unlimited fun game challenges
Free mobile board games engage players condense tense hours into fast paced minutes, moving pieces on board logically to counter your opponent's moves
Mobile games have become an important part of our lives. ONMO has redefined the mobile gaming spectrum with easy-to-play, web-based, short-format endless runner games that offer endless fun and enjoyment to players of all ages. ONMO offers many gaming categories for players to enjoy, without worrying about downloading an app to their phone. And the best part is – gamers can challenge, play, and win against friends and family members. Here, you will always have the best runner games to play with during your spare time.
Check out ONMO's list of endless runner games and start gaming today!