With its exceptionally growing popularity in recent years, esports has now officially become the fastest-growing sports genre globally. As per Newzoo's reports, global esports revenue for 2021 is projected to be $1.0B. It will see a 14.5% growth compared to 2020 when the global esports revenue generated was $947.1M. As per Juniper Research's projections, global esports and games streaming revenue will reach a whopping $3.5B by 2025.
Gamers are now discovering that their mobile phones provide equivalent adrenaline-fuelled experiences found in high-end PCs or consoles. With emerging technologies like Cloud Gaming and 5G services, it's no surprise that mobile gaming has evolved from just a gaming platform to a strong competitor of PC and console games. Mobile gaming is growing at a staggering rate and is expected to take the lion's share of the gaming market. In 2020, PC gaming accounted for 23% of market revenue, console gaming for 31%, while mobile gaming accounted for 46%. By the end of this year, mobile gaming will account for over half the global gaming marking revenue.
Mobile gaming is on the rise and is becoming more popular as the number of smartphone users increase every year. As more people choose to play games on their mobile phones, publishers are looking to cash in on the changing market. Considering the past growth of the esports industry and the massive adaptability of mobile gaming, it's safe to say that it isn't just a passing trend – mobile gaming is set to change the future of esports.
Mobile Esports and its emergence into the future
People don't necessarily own a PC or a Gaming console. Even if they do, they are not as accessible or mobile as, well, mobile phones! As of now, a smartphone is something that everybody owns. Additionally, a number of people frequently upgrade their phones with evolving technology. With mobile gaming, developers get to reach an audience market that was largely untapped earlier. Consequently, they are now creating games that are far beyond the typically simple mobile games.
Despite it mainly being a PC-dominated industry, there has been a massive boom in mobile esports in the last few years. The focus now lies in putting everything in one place on a smaller screen. Today, some of the most popular games have entered the mobile gaming industry to become the biggest mobile esports games.
The rising popularity of esports in mobile gaming is no coincidence – it was inevitable. With its unrivaled user base, mobile gaming as a platform reigns over the gaming industry. Mobile gaming technology is only improving every day. With the proliferation of relatively cheap yet high-end specs, mobiles have now opened up the world of gaming to millions of people globally.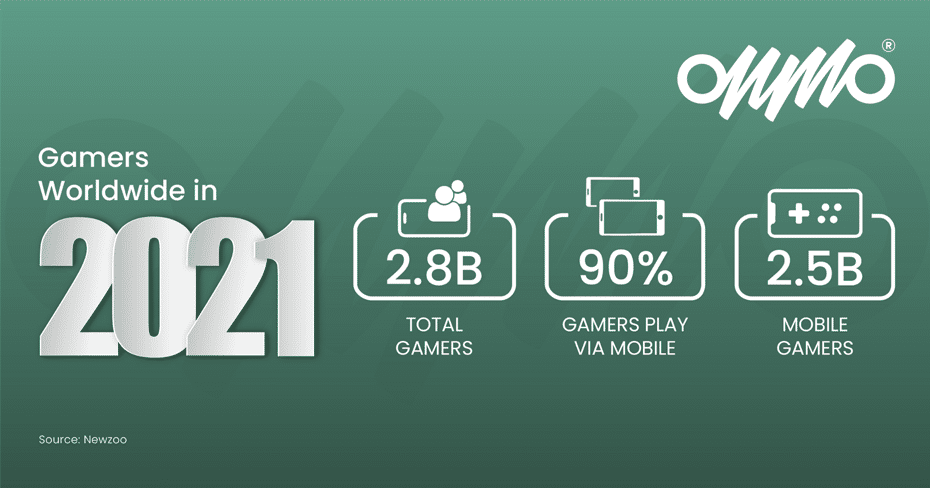 Here are the other top reasons why mobile gaming is the future of esports:
1. Democratizing gaming: playing on mobiles is way easier than PCs or Consoles
With mobile gaming, there's no worry of any hardware installation – all you need to do is stream or download the game. There's no requirement for expensive PCs or consoles to play your favourite games. The accessibility and openness provided by mobiles are the game-changing factors for esports. There's an entirely new frontier of players in esports with mobile phones – people from all walks of life, regardless of their gender, age, or location, are now gamers.
2. The rise of mobile esports amidst the COVID-19 pandemic
Impact of the global pandemic was devastating across industries. With restrictions and bans on local tournaments, streaming records of major mobile esports tournaments last year were significant. This massive shift has dramatically accelerated esports earnings, thanks to mobile gaming. Being an excellent opportunity for brands, the commercial popularity of mobile esports has also been on a rise ever since the pandemic hit.
3. 5G: unparalleled speed to fuel real-time multiplayer games
While 5G has already been rolled out in some countries, others are relentlessly working towards it. This advancement in the telecom sector is a major contributor to the rise in mobile esports industry. 5G is about 10X faster than 4G. Along with this drastic increase in mobile speed, the lower latency provided by 5G will also reduce battery draining. Faster speed = faster downloads/faster streaming. Real-time multiplayer games call for reliable, fast internet, and 5G is providing exactly that.
4. Redefining the game for casual gamers
Mobile esports has obviously greatly benefitted from the immersive and ubiquitous nature of mobile phones. Our touchscreen phones are now a basic necessity for us. So, the leap to being a gamer seems much more natural now than what it took for PC or Console gamers. Learning about the hardware and staying updated with the latest tech was essential for those gaming genres. That is no more the case, with mobile gaming redefining the esports industry. Combine all that, and now we have an industry that's more inclusive and attractive for a major global population.
Closing thoughts – the future of esports is indeed in your pockets!
So is it really the future, then? Yes! Just as the future of gaming is mobile, the future of esports is mobile too. With the ease of access, the provision of gameplay on-the-go, and the global audience that the Mobile gaming industry enjoys, its competitors – PCs or Consoles, barely stand a chance. And now, with tech giants and other major gaming companies widening their range of on-demand games, mobile esports games are only getting better than ever!
Play all your favorite mobile games without any downloads here.